The Problem of Underage Gambling
Gambling can be fun, relaxing, soothing, and even rewarding if done in the right spirit and in the right state of mind. It is our earnest advice for the players to save themselves from the web of underage gambling. If you are 18, you are more than welcome to try it in Canada.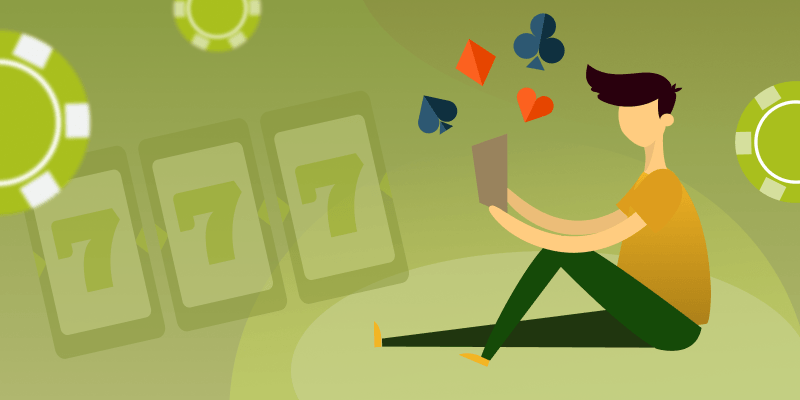 Underage Gambling and Associated Problems
Marty's mother was left breathless when she found out that her account was debited with 200 GBP. She quickly found out that the transaction was done by her son Marty, who was only 12. She was not surprised by the amount, but the nature of the transaction completely swept her off her feet. Marty made the transaction for an online casino where he would play his favourite slot machine.
Rising Problem of Underage Gambling
Marty is not the only child who has surprised his parents by indulging in gambling at an early age. The number has been rising steadily. In Canada alone, around 600,000 children are reportedly involved in underage betting. This problem has accentuated with the rise of the cyber industry, easy data plans, affordable phones, and the wall of privacy created between the parent and their children.
This modern social reality truly paints a grim picture. Out of these 600,000 children, nearly 16% or approximately 100,000 children would transform into addicted gamblers. We can only imagine the fate of such children.
Why a Sudden Rise?
This question is only natural to arise as one sees the rising phenomenon of underage gambling. Before we begin to address this question, let us put the light on the fact of how betting itself has undergone a revolutionary change.
Gambling is an age-old phenomenon that has changed the form, but its essence has remained the same. The people used to gamble even during the ancient era when gladiators used to battle each other in bloody matches. The spectators used to put a bet on the winner, and the stakes rose or fell down with every punch or blow.
Modern age wagering tradition was carried on by the brick and mortar-based casinos. These casinos, notably famous as Vegas Casinos, used to offer a collection of games like Roulette, Poker, Blackjack, and of course fruit machines or slots. With the advent of the internet in the 1990s, wagering too underwent a rapid change. The brick and mortar casinos transformed into online ones where the players would access the casino websites on their desktops with specialized software. This could be called the second wave of gambling.
Mobile Gaming and Gambling
The next wave arose with the advent of mobile phones. Mobile phones have literally transformed the gambling scenario. Now it was no longer necessary to place bets using specialized software.
Gamblers could simply log on to the casino websites of their choice and place their wager, even while they were commuting in the metro. This could be called the third wave of gambling. It is the third wave that has seriously attracted children and youth towards gambling as they look at wagering as a way of gaining quick cash. Blame it on their limited understanding of the real scenario. With the advent of social media and targeted advertisement, courtesy of Artificial Intelligence, they are repeatedly shown lucrative ads and get attracted to betting naturally.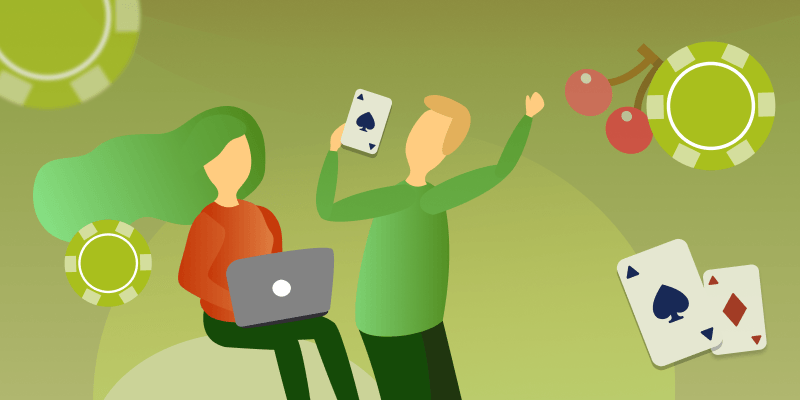 Youth and Gambling
Having pondered upon how technological advances have drawn youth towards gambling, the massive scale advertisements being run by casinos cannot be ignored. Today sports contests, newspapers, TV commercials are loaded with the advertisement of gambling being a quality entertainment and a doorway to financial freedom. These two are the most appealing factors that excite youth and attract them.
The legal age for gambling has been globally set at 18 years. However, there exists another kind of entertainment, often available at family joints and clubs, known as category D machines. These are the games that often offer cash or non-cash prize if the players successfully complete a task such as shooting a duck. The kids have to pay the price to play these games as well. One could argue that this is a form of gambling too. It appears almost ridiculous that children are introduced to some sort of betting at a very young age.
In the early days, the Casino Act 1968 used to regulate betting and casino activities. This Act allowed casinos to have up to 20 games. With the advent of the internet, as everything went to virtual mode, the Act too got modified to allow 150 games. Brought in 2005, the new Casino Act allowed casinos to expand their business, but the taxes on licenses became high.
Also, worrisome is the fact that the age for buying lottery tickets has been set to 16. Here is no age limit for children trying to shoot the ducks in a game at a travel fair. How is that different from betting? The irony of allowing one form of betting and banning another form is not lost on children. They fail to understand that such games are often human supervised and involve a very low fee.
Whereas casino betting has no limits virtually. The players can place a wager that even runs in hundreds of pounds. Also, online casinos do not place a time limit on the players. Hence, underage wagering can not only be counterproductive in terms of time, but it can also become financially disastrous.
A Quick Glance at the Gambling Industry
As per the latest report by Forbes, gambling in Canada has seen a steady rise among women. This has given a solid boost to the total number of people that place their bets online. However, some other surveys reveal other interesting aspects.
The Number of Gamblers
The number of youth, in the age bracket of 16 to 24 years, who admitted indulging in gambling was nearly 16% in 2017. However, this number came down to 12% in 2018.
In the bracket of 25 to 35 years of age, nearly 21% indulged in betting. This number grew to 25% in 2018.
Similarly, for the bracket of 36 to 45 years old, the number of gamblers increased from 22% in 2017 to 23% in 2018.
For the age group of 45 to 54 years old, we saw a rise of 2%. The number went from 17% in 2017 to 19% in 2018.
Finally, for 55-64-year-olds, we again see a rise from 18.6% in 2017 to 20.4% in 2018.
Thus the adults in the age group of 24 years to 35 years form the biggest number of gamblers in Canada.
Frequency of Wagering
The most visible trend can be seen in the frequency of wagering being undertaken by the people. Nearly 13% of the people, interviewed in 2017, accepted logging onto a casino website or visiting a brick-and-mortar casino once a month. This number grew to 18% in 2018. This has been corroborated by the Forbes study as well.
In the age group of 18 to 25 years old, nearly 1.1% have become problem gamblers. This number is alarming as the number of problem gamblers was 0.8% only in 2017.
A pattern regarding problem gambling emerges if we raise the age bracket. For 100 people in 25 to 35 years of the bracket, there are 16 problem gamblers. This number goes down to 3 only in the 45-54-year bracket. Thus the correlation of betting with age needs to be studied further.
Type of Betting
The mobile and technological revolution alone cannot be blamed for the rising instances of betting and gambling. Virtual horse racing and dog racing saw a quick spike in 2018. It grew from 51% popularity to the highest ever 63% popularity score.
However, sports betting has declined from 69% to 67% in 12 months. Nearly 43% of the respondent of the survey enjoyed dog races in 2017. This number came down to 38% in 2018. Bingo players doubled from 22% in 2017 to 44% in 2018.
Gambling in the UK and Europe
UK Gambling Commission is the governing body for all related activities in the UK; it functions under the Gambling Act, 2005. The working of the body has been transparent and completely fair in the past years.
To obtain a license, for online casinos as well as for brick and mortar casinos, the operators have to send a detailed application to the Commission, including the business prospects. The casinos have to adhere to the guidelines of the Commission; else their license stands cancelled.
To compare the working of other countries, let's take a quick glance at the competitive economies of France, Spain, and Germany.
France
France is credited with the invention of Roulette as early as the 17th century. It occupies a leading position in the betting market and is home to some of the largest land-based casino chains in the modern world.
As per the law, the legal age for wagering in France is 18, and underage gambling is not only prohibited but punitive as well. France has not allowed virtual casinos or online casinos to be launched in the country's market. Only 3 betting games, namely Poker, Sports Betting, Horse betting are conducted online.
Germany
German betting markets were complex but the situation cleared in 2012 as the country extended 25 licenses to the online casinos. These licenses were valid for 6 years and have been extended in 2018. The legal age for wagering varies from 18 to 21 years.
Spain
Betting and wagering in Spain is conducted under the Gambling and Regulations Act, 2011. The country is divided into 17 regions, and in every region land-based casinos are present. The country does not allow online betting and places a hefty fine on the casino operators if they are found to admit players from Spain.
Similarly, Austria, Belgium, Portugal, and Italy have well-structured betting regulations as well. All of them have placed a blanket ban on underage gambling.
Responsible Gambling
Now that we have analyzed in detail the problem of underage betting and the structure of the market all over the Europe, it is fitting that we make the readers aware of the responsible gambling norms, its benefits, and how to ensure responsible gambling.
Responsible gambling is the umbrella term, coined by the industry itself. The motto and the idea behind it is to promote a safe gambling environment where the players enjoy it as a quality pastime and entertainment purpose only. It further aims to minimize problem gambling and reduce financial casualties caused due to wagering. To ensure responsible wagering:
Always ensure that you are playing at a casino that has obtained the required license and permission to operate in your region.
Ensure that you have crossed the legal minimum age required to play at a casino. Playing without being of legal age can have repercussions like fines and even prison time.
Avoid being reckless while you are gambling at a casino. The machines are based on Random Number Algorithms, and you cannot predict the outcomes. Treat this as a luck-based activity only, and instead of seeking revenge from the game, quit if you are making losses. Come back again at a later time or even another day. The machines can be rewarding, but if it is not your day, it is just not.
While betting on a sports player or any horse, please understand that they won't perform as per your desires always. Analyze their past performances before you go out and put your hard-earned money on them.
Always look for the seal of approval from policy regulators like eCOGRA while playing at an online casino.
Try playing the demo game, even before you play the real game. This has dual benefits. It teaches you all the rules of the game and also helps you in preparing a betting strategy for yourself.
For parents, we would say that leave a better example in front of your children if you are involved in gambling occasionally. Adhere to the norms of safe gambling and be a role model for their future.